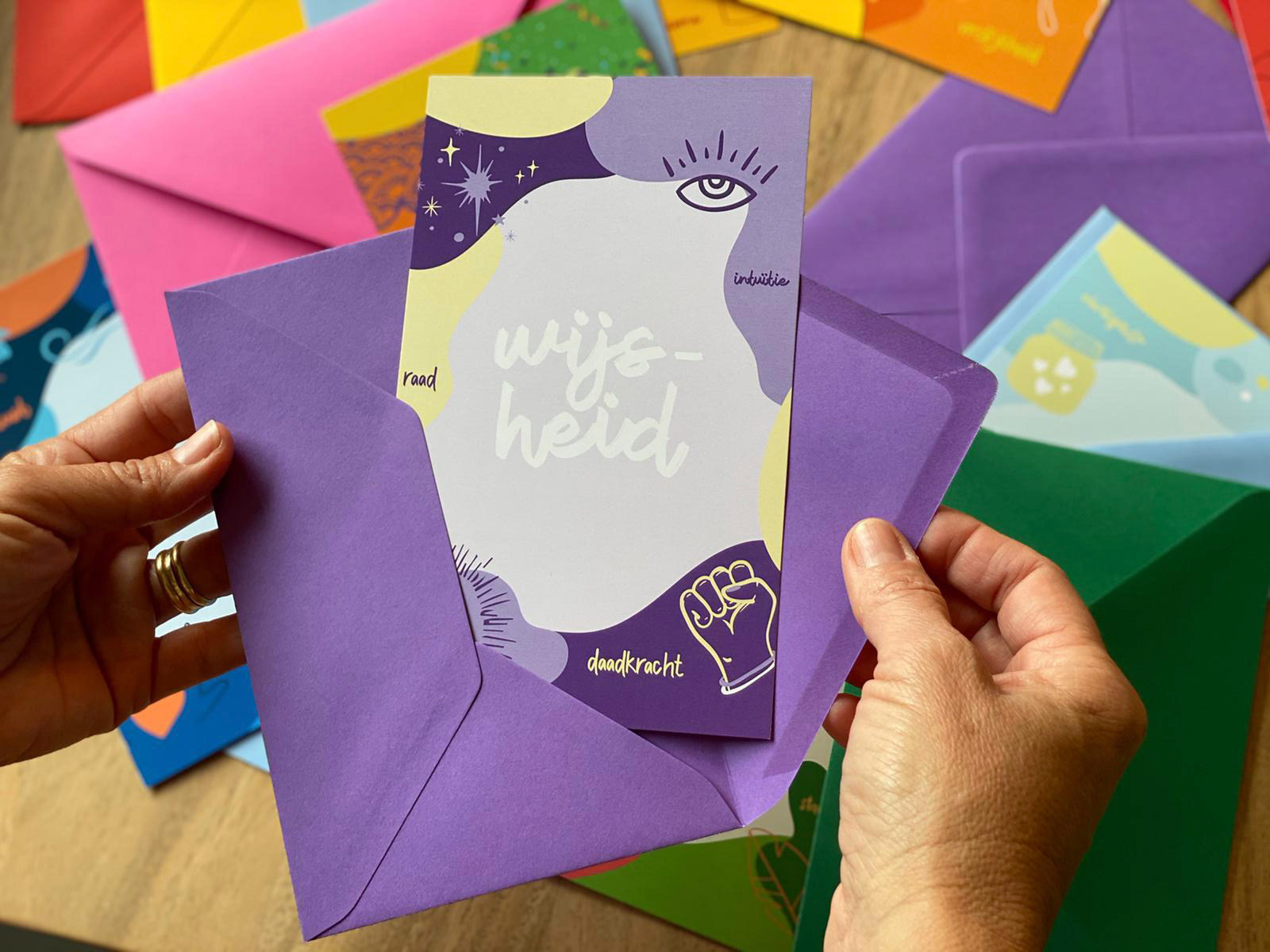 brasuzy is a dutch brand that speaks about luck and positivity. the portfolio star are the "senhor do bonfim ribbons", a brazilian product, which combined with handcrafted items produced in the netherlands takes a bit of the solar atmosphere into the cold of europe. adding value to the product sold individually was the project main goal. each ribbon had to tell the exotic legend of the lord of bonfim, and more than that, to be associated with it the desires for positivity related to each of its colors. there was also the challenge of exhibiting the product at the point of sale in a differentiated way, conquering shelf space for the product among dozens of other gift options.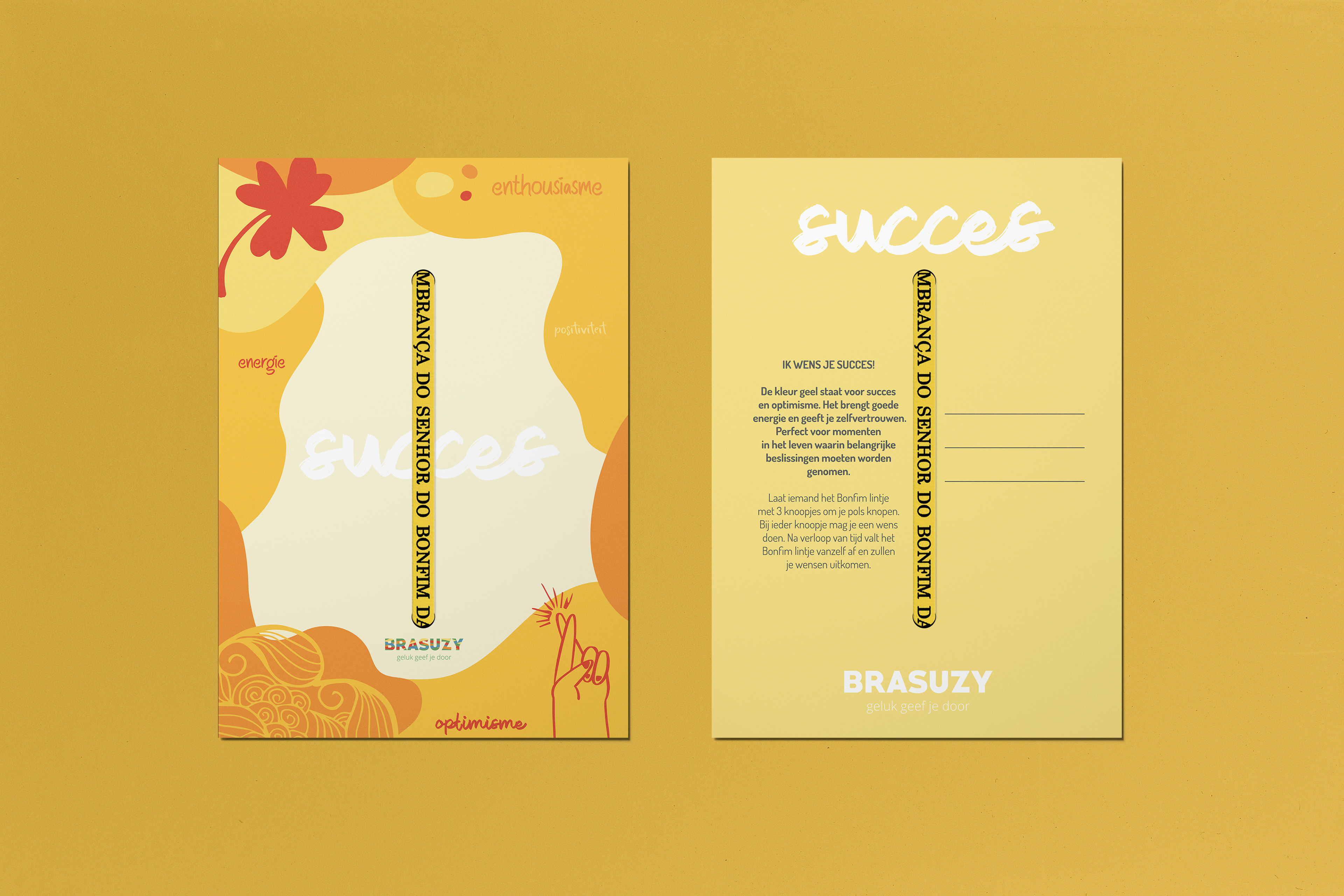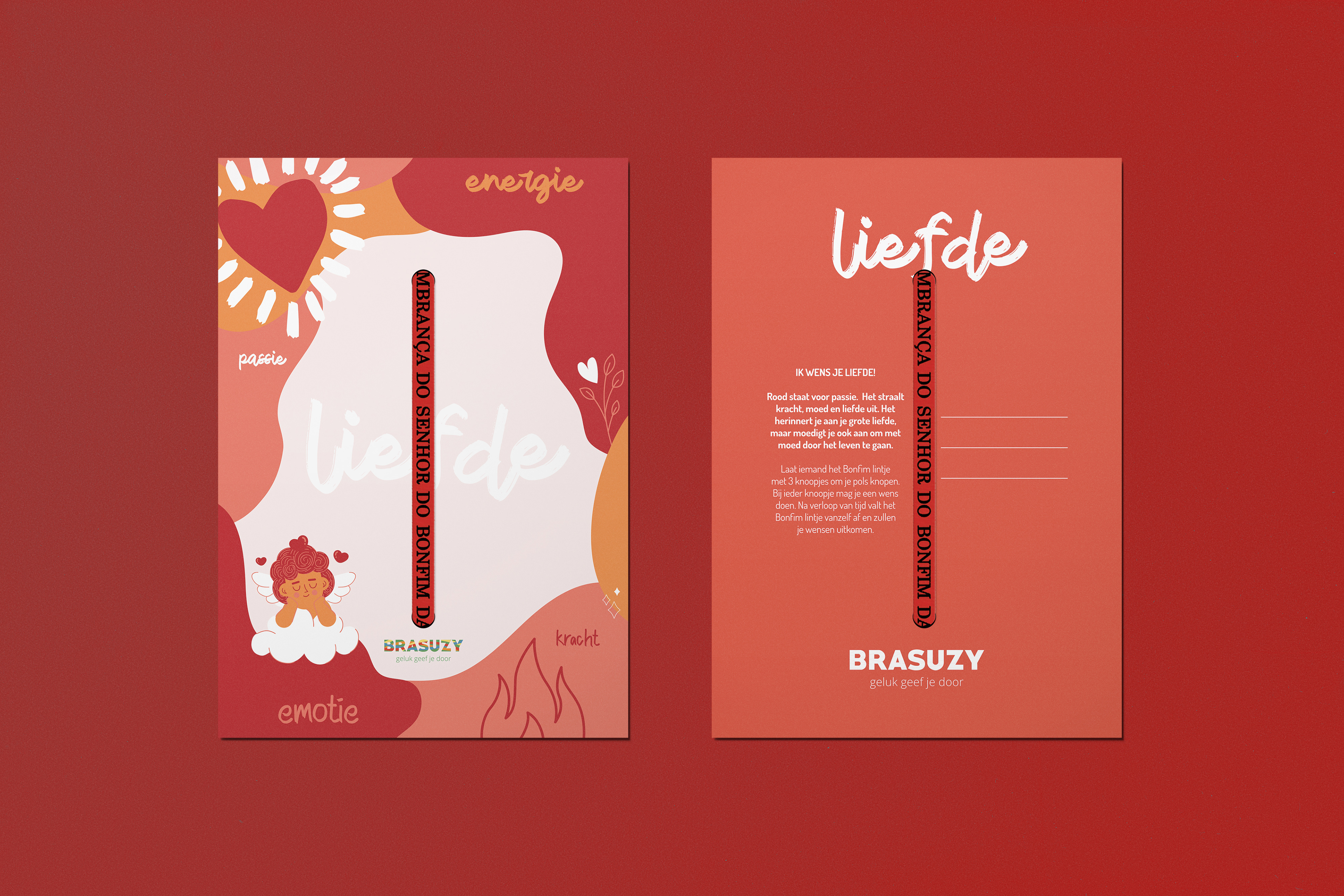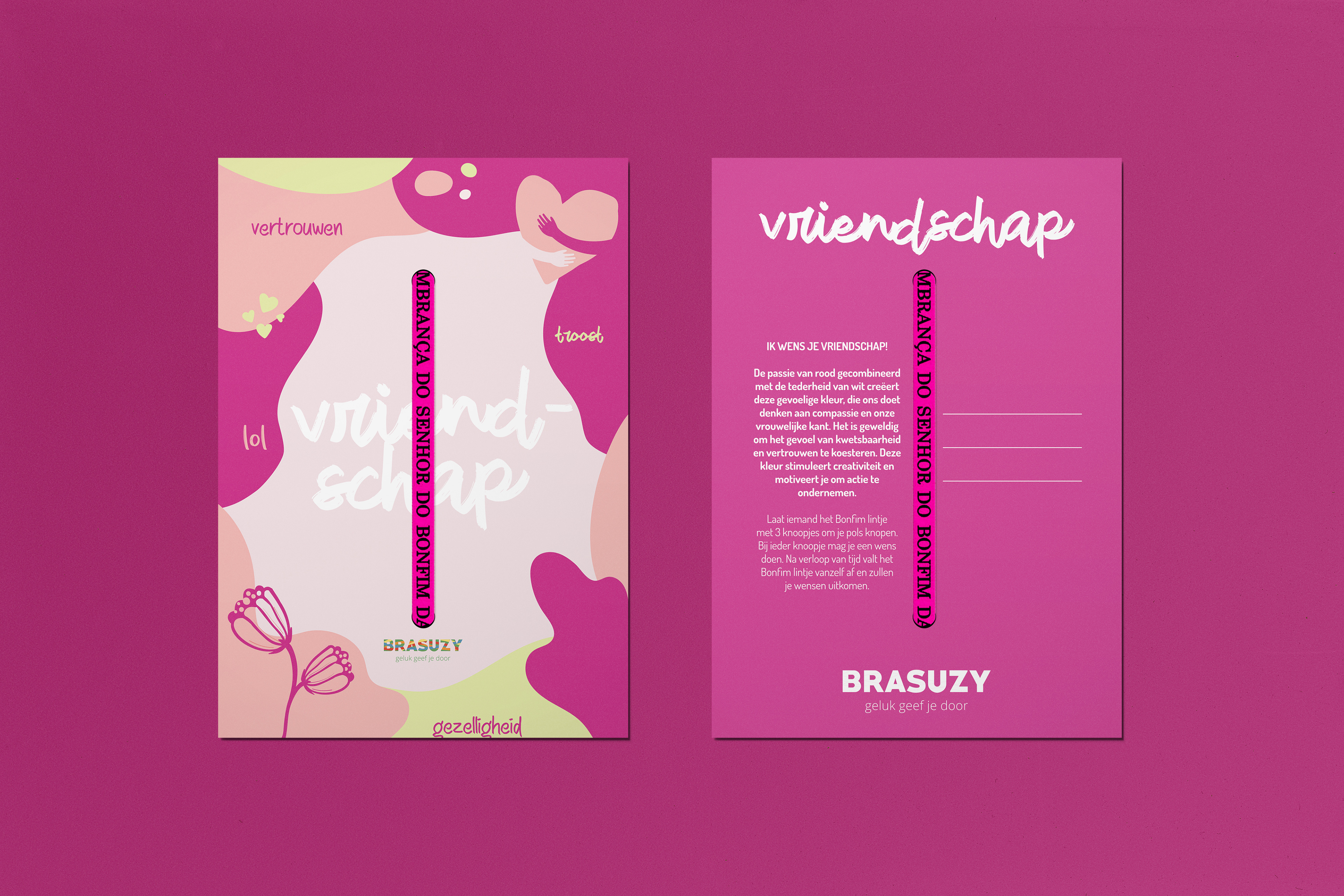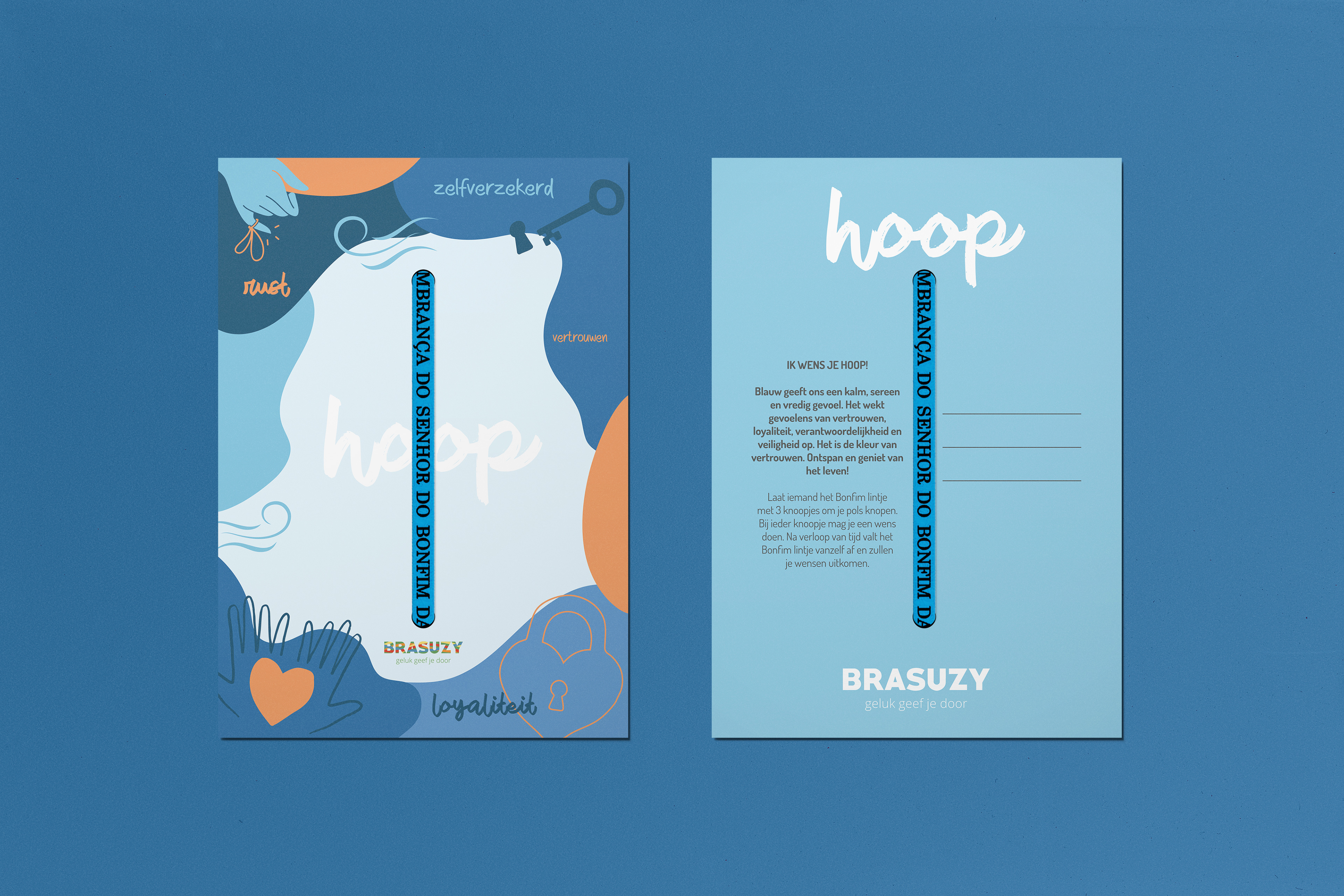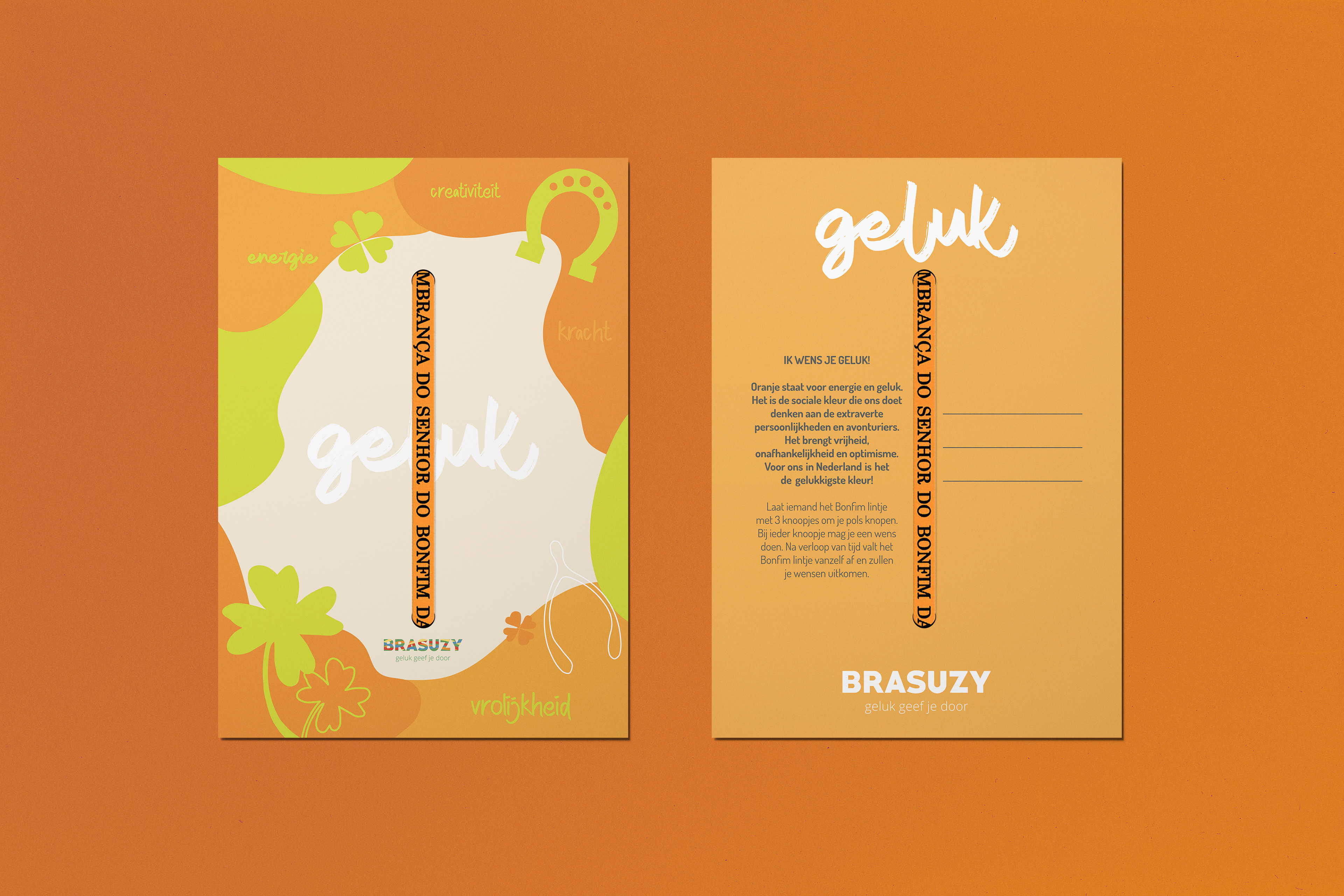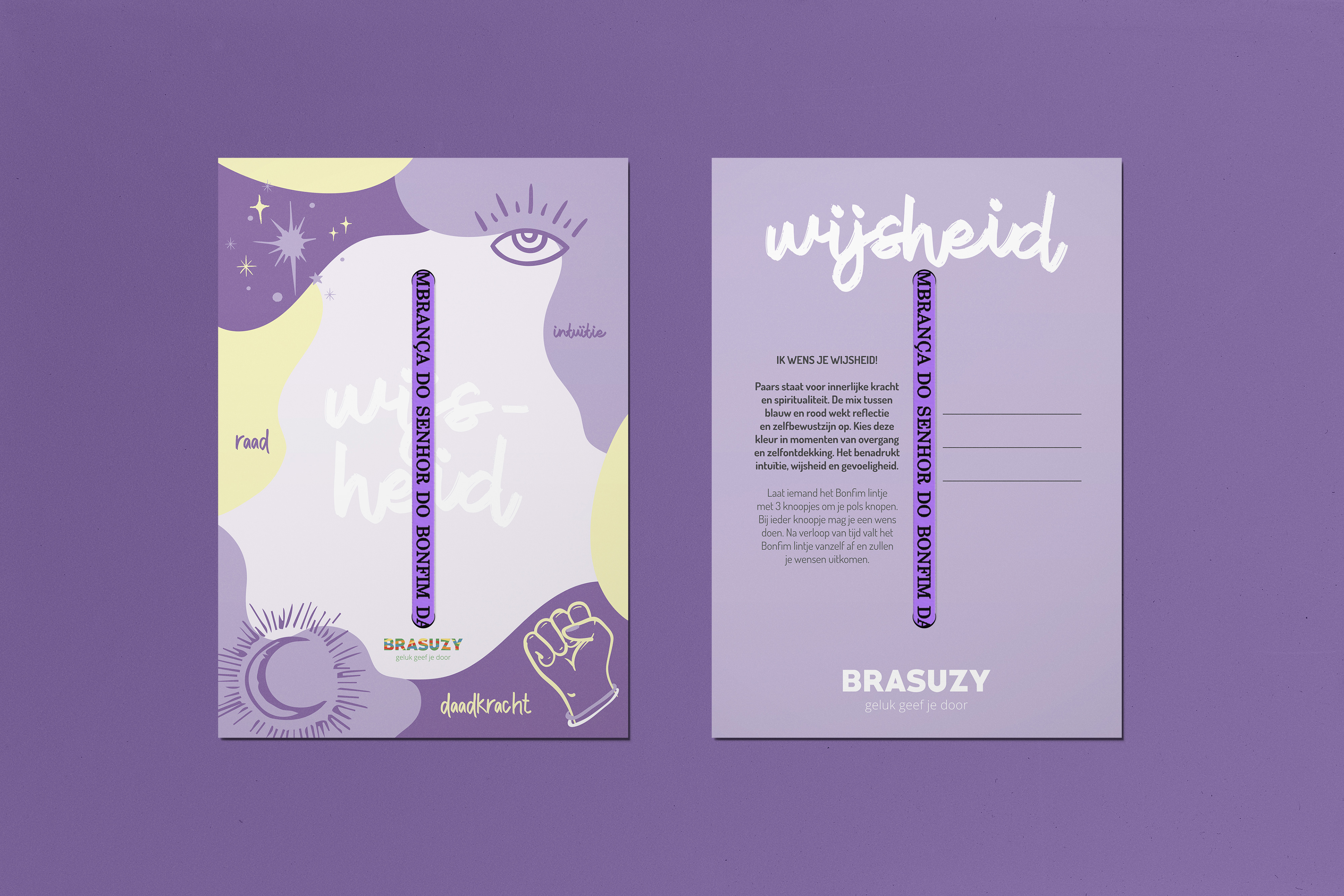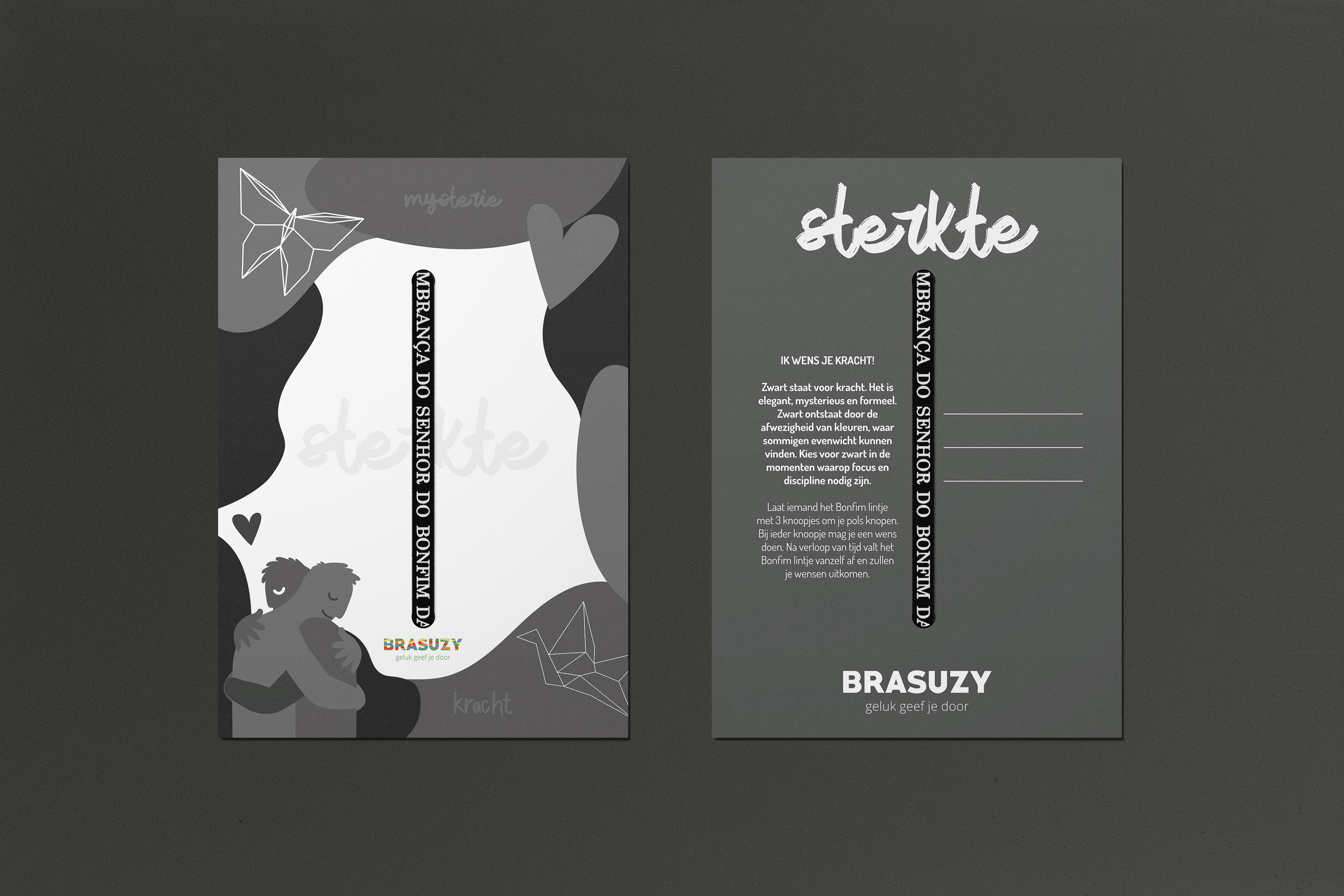 the cards, treasured by the dutch as a loving gift option, have transformed the ribbons once sold alone into attractive gift options. the product had its price repositioned and its sale presentation improved with a simple and economical solution, whose unique style distinguishes it from all the other alternatives, being also suitable for sending by mail.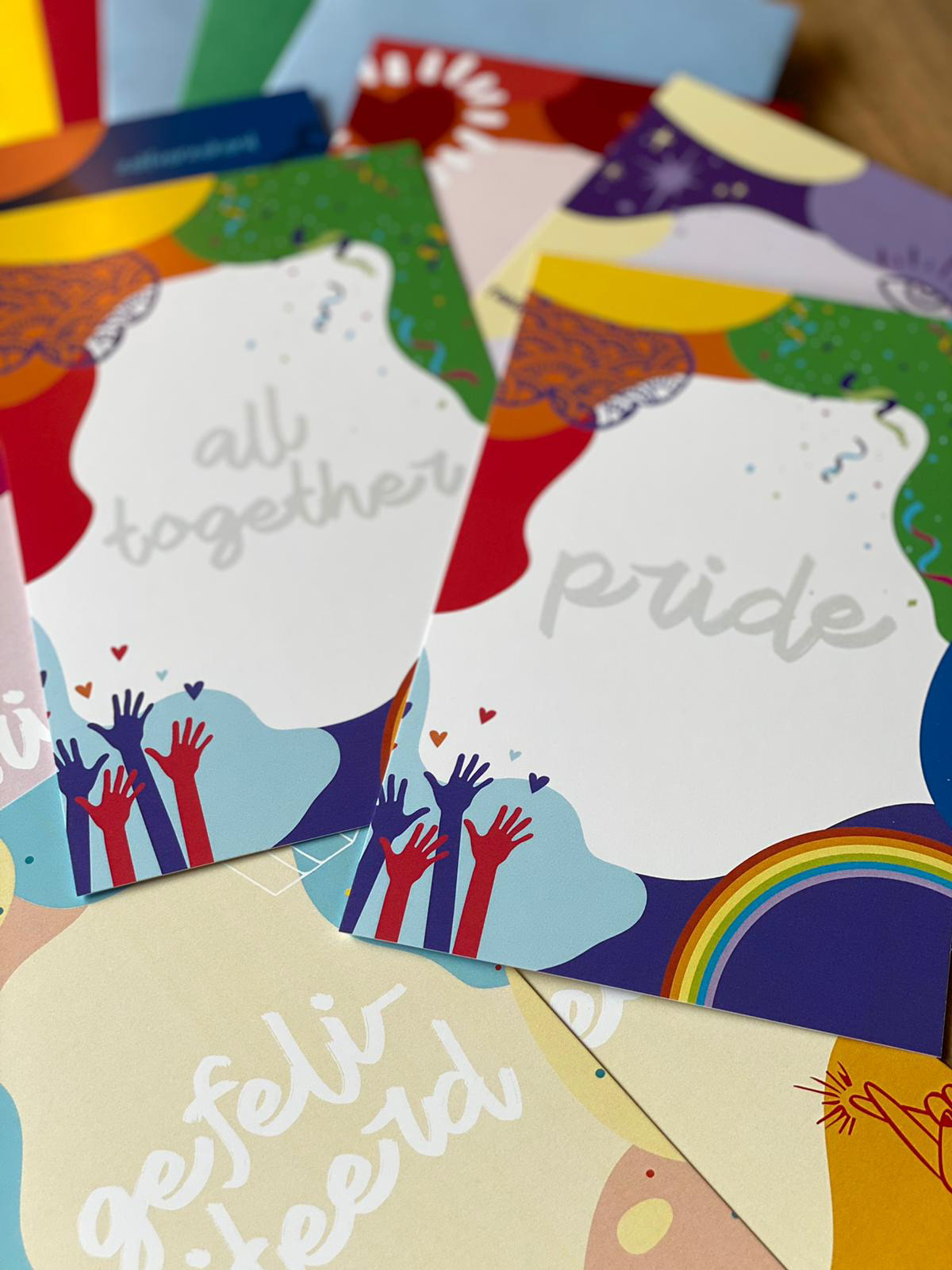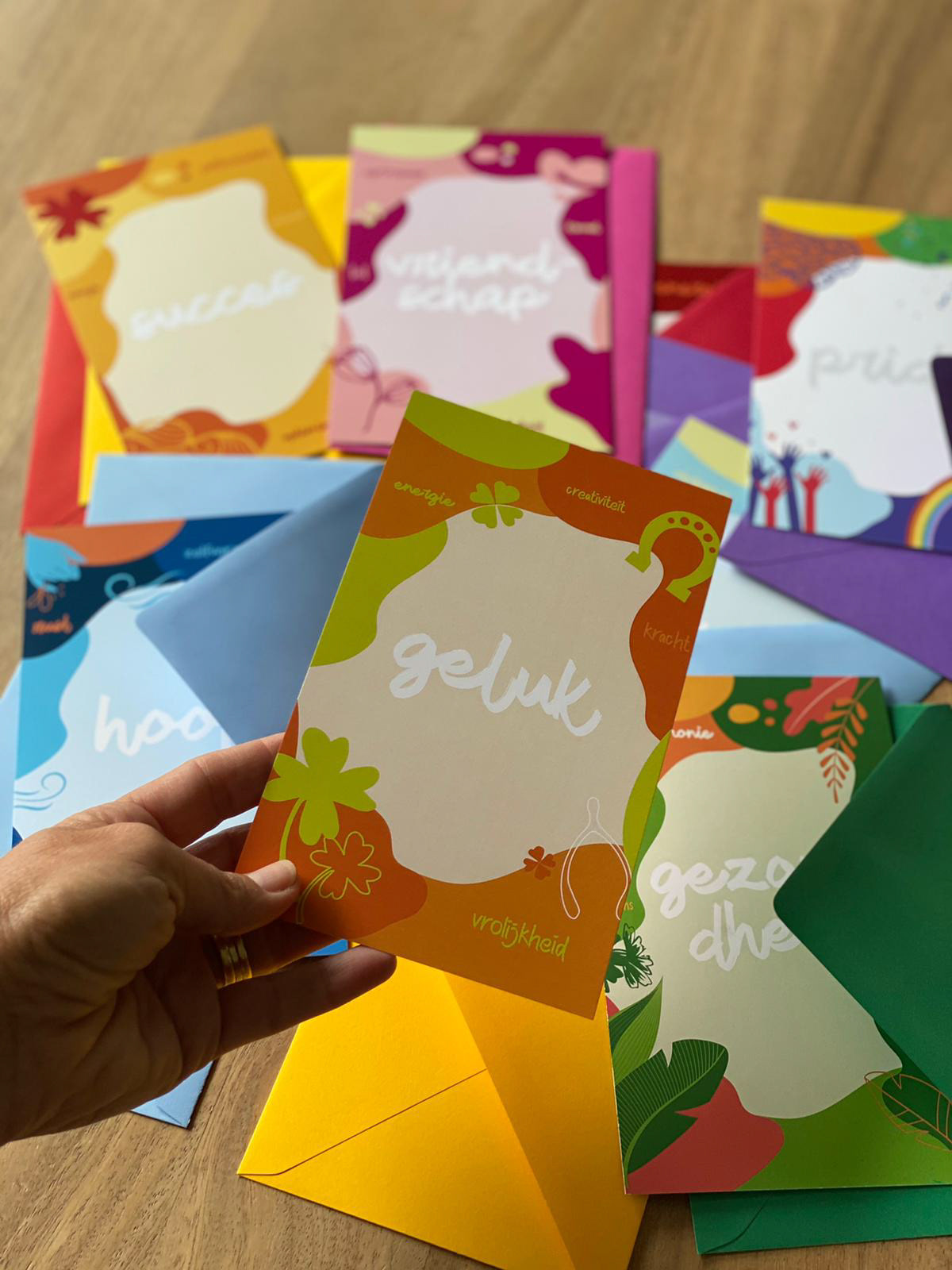 project in collaboration with Gisele Medeiros (The Brave New Brand) for the communication study, the brand personality, its values and its positioning.